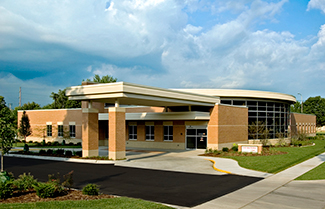 Nationwide, there is a growing trend in medicine to find innovative ways to improve patient care and patient satisfaction. Traditionally, when a person needs a medical procedure or has a health care problem, the typical hospital experience can be unsettling and disruptive to one's routine. The entire experience, from "hospital food" to the clinical feel of the tiled rooms, can make the patient uncomfortable.
Thankfully, new advances in spine are enabling up to 30% of spine surgeries to be performed in specialized spine ambulatory surgery centers.
Spine Ambulatory Surgery Centers (spine ASCs) are designed to incorporate not only the implant and instrumentation for spine surgery, but also more comfort and specialized care to patients. By incorporating the best physicians in the region and providing a top-of-the-line facility with the newest equipment and hotel-like rooms, the patient feels more at ease and relaxed for what is inevitably an already stressful situation.
Joint replacement has much in common with spine in that both require special instrumentation and implants. Consequently there are great synergies, and spine and joint ASCs are very popular.
Unlike a hospital, these spine ASCs centers can offer patient amenities such as gourmet meals, computer and Internet access, personalized nursing, comfortable, private rooms and food and lodging for family members. Some such centers even go as far as to offer spa services.
The goal of a spine ASC is to provide the patient with a comfortable and calm setting during a difficult time, and enable them to recover in the comfort of their own home.
Prizm handles all aspects of marketing for these specialty niche spine ASCs, such as Web site development, brochures, seminars and direct-to-consumer promotion.
Disclaimer:
The pictures displayed in this website are images of physicians, patients and employees who have consented to have their pictures in this website. If you are viewing in Internet Explorer 8 or older you may need to update your browser.