Developing spine centers of excellence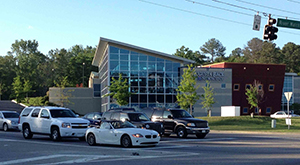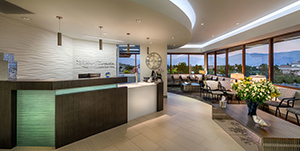 Prizm Development, Inc. is an award-winning development company that works with physician groups and hospital systems that are interested in creating centers of excellence. Prizm Development, Inc. has helped physician groups and hospitals to improve the way care is provided. Specifically, Prizm helps medical providers improve their market position. Prizm improves the awareness for services among the local target audiences, including managed care companies, large employers, workers compensation referral sources and most of all, consumers. Prizm works with physician groups and hospitals to accomplish the following:
determine if the center of excellence will fill a need in the local market.
determine how competitors are perceived by referral sources.
develop win-win contractual alliances with managed care organizations and large employers by creating innovative case rates that package physician, diagnostic and facilities fees into surgical and nonsurgical global case rates.
develop database software systems that automate communication with large groups of referral sources, existing patients and desirable prospects.
use Prizm's proprietary binary-path clinical protocols that streamline care, reduce treatment variation and enable groups to download charge and ICD-9 data into a PC environment for quicker analysis of global rates.
promote the center as a regional referral center with communications that reach consumers,employer referral sources, managed care referral sources and physician referral sources.
Steps to Developing a Spine Center
Step 1: Market Assessment
Never assume you know the needs of the customer. We always meet with key market leaders so we can develop the spine center to meet the needs of the local and regional marketplace. Click here for more.
Step 2: Facility and Staffing — The PMR Gatekeeper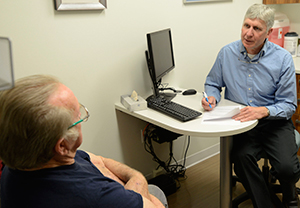 We assist with building the location and space planning, often setting up the clinic with a prominent internal rehab gym. Then we coordinate signage, etc. We also help recruit the necessary PMR and manual therapist staff.
The trap door to failure with spine center development is using conventional wisdom to design the spine center team. Prizm has seen countless times where a well-intentioned service line manager included all possible political factions and any physician that dabbles in the care of back and neck pain. However, this only serves to replicate the fragmentation that currently exists in the marketplace.
Payors and referral sources actually find this approach comical. In one-on-one market studies, we've heard payors, employers, case managers and other physician referral sources criticize this type of hospital spine center program because it includes all the physicians who were part of the problem with spine care, and assembled them under a spine center nameplate. One confided, "It's great that they've done that, because we can now steer our people away from that."
The other trend that will clearly reshape how spine care will be delivered over the next 10 years, is that Physical Medicine & Rehabilitation physicians who are specialized in spine care have now established themselves as the "future gatekeeper" for back and neck pain.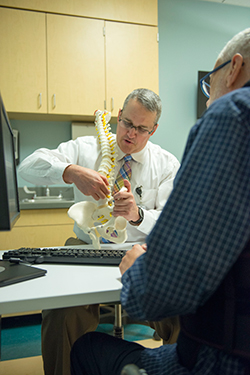 Case in point: We believe that soon payors and government (Medicare/Medicaid/TriCare) will mandate that patients see a PMR physician before being able to access a spine surgeon, effectively acting as a spine surgeon blockade. In fact, this PMR blockade has already occurred in Michigan, Minnesota and Nevada, among other states. While payors recognize this approach bloats injections, they feel that if they can delay/prevent spine surgery, it's worth it.
An example of the PMR blockade strategy by payors is the Priority Health model, an HMO in Michigan that required all back and neck pain patients see a PMR physician before being able to access a spine surgeon, effectively acting as a PMR blockade. This resulted in letters being sent to all spine surgeons in Michigan that they would no longer be able to see any back or neck pain patient unless the patient was referred by a PMR physician. Blue Cross in Michigan replicated the PMR blockade model a year later, along with payors in Minnesota and elsewhere.
The results of the Priority Health PMR gatekeeper system: a 25% REDUCTION IN SPINE SURGERIES. Their success in reducing the number of spine surgeries was in turn published in the Spine Journal and is now used as a model for other health insurance carriers. We believe Medicare may follow this model in the future for the cost savings produced.
Consequently, all Prizm spine centers incorporate PMR as a key component. These specialists in turn manage the non-surgical treatment options and triage pre-surgical patients to spine surgeons within the center, which in turn greatly increases their productivity. Best of all, patients are then matched up more appropriately with the best physician for their symptoms. Red flag symptoms like cauda equina and neurological deficit are express-laned to the spine surgeon, while the PMR manages the simple acute back pain patient. Click here for more.
Step 3: Corporate Identity & Strategic Planning
Prizm has won 20 national awards for excellence in healthcare marketing. We develop a short, memorable name that consumers will use rather than a long name that will be turned into an acronym. Then we develop a corporate identity package that signals "quality" to business and medical referral sources and especially consumers.
For more information on NAMING, click here.
Step 4: Quality systems that reduce variation
The definition of quality is the ability to reduce variation about the mean. For example, most spine practices have multiple form sets for medical histories. But asking questions different ways can lead providers down different and variable diagnostic paths to different conclusions. Prizm uses a standardized history form to unify data collection, diagnosis and physician/therapist collaboration. Prizm also collects patient severity data at intake, and audits return to function after care – which enables a spine center to differentiate itself from others, AND defend itself. Why? Because the top spine providers typically receive the most complex, failed back patients from across a region. These same centers, however,can be blamed unfairly for high treatment costs, as compared to others who treat simple acute back strain. Click here for more.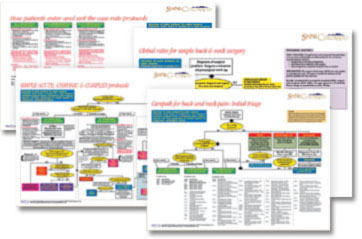 Step 5: Non-surgical protocols & case rates
Prizm's proprietary clinical protocols not only reduce treatment variation, but they enable a spine center to provide a set fee for non-surgical management of back pain covering a four-week episode of care. This is extremely attractive to payers who are increasingly annoyed with endless CPT charges. This system enables pricing by ICD (problem) vs. CPT (task) – the future of healthcare. Click here for more.
Step 6: Consumer help and triage
Ironically, physician practices typically put the least trained person at the front of the organization. We turn that model on its head. Instead, we have a spine specialized RN that educates the customer to all their options. And because our centers feature their top tier providers, the best choice of provider becomes that much more self-evident. Online protocols enable the RN to provide home remedies when applicable and triage the incoming patient to the PMR or surgeon. Click here for more.
Step 7: Packaging and promotion
If you are not the expert source for information on back pain, then who is? Prizm positions the spine center as the undisputed expert source for credible information in the field of spine. This is accomplished through a series of educational ads and an on-line encyclopedia on spine. Prizm has developed some of the most content-rich spine center sites on the Internet. The consumer ads educate the back pain sufferer to take responsibility for his or her own health, and to explore a non-surgical approach. Click here for more.
Step 8: Prospect management
Prizm's Home Remedy Book provides a home exercise program that can relieve simple back pain. More importantly, to get the free book, the back pain sufferer provides a name and address that is logged into a back pain sufferers database. Over time, the spine center develops a valuable database of 50,000 back pain sufferers in its market.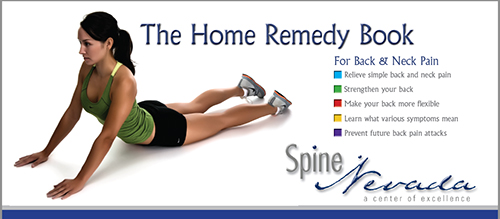 Prizm provides the space planning and finish-out guidance, physician recruitment, and then promotes the new center with informative ads, marketing communications and entertaining Web sites that educate consumers about lowering their risk of a health problem or how to apply home remedies safely. These educated consumers then pull themselves to the high quality centers.
Disclaimer:
The pictures displayed in this website are images of physicians, patients and employees who have consented to have their pictures in this website. If you are viewing in Internet Explorer 8 or older you may need to update your browser.