Informational ads that promote your expertise directly to the consumer
While consumers may be unable to self-diagnose an intestinal problem, it's easy to self-diagnose back or neck pain as well as many other healthcare problems. For example, when back pain strikes, the tendency is for consumers to refer themselves either to a perceived back "specialist," like a chiropractor, orthopedic surgeon or neurosurgeon, rather than to a general practice physician.
By doing so, the clinic can capitalize on the vast majority of consumers who will self-diagnose their symptoms and direct themselves to the center. This is especially important now that the trend in managed care is to provide MORE consumer choice and direct access to specialists. Contracts merely ensure that a physician is listed in a directory.
Because of its investment in marketing research, Prizm knows very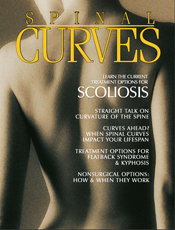 clearly what the market wants—an approach that emphasizes nonsurgical options first, then, if surgery is necessary, uses highly-trained spine surgeons.
PPO agreements provide little or no steerage of patients to your practice. Prizm provides that steerage. For instance, we use educational communications to attract back and neck pain sufferers to the spine center of excellence.
Prizm launches ad campaigns that educate the consumer about key issues in spine care. These informational ads demonstrate how to care for the back with home exercises that strengthen the back, make it more flexible and injury-resistant. Once consumers call the spine center, a medical advice nurse traps the prospects' names in a special database for spine problems and sends them a home remedy book.
Click here for information about Web solutions, or click here for information on spine center brochures.
Disclaimer:
The pictures displayed in this website are images of physicians, patients and employees who have consented to have their pictures in this website. If you are viewing in Internet Explorer 8 or older you may need to update your browser.
HAVE A QUESTION?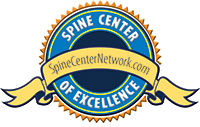 Wouldn't it be convenient if someone created a listing of spine centers of excellence across the United States that all emphasize non-surgical treatment options before surgery?

Finally, there is a place.
SpineCenterNetwork.com