Positioning oneself for the future medical marketplace
Over the next 10 years in the field of medicine, there will be a push to create centers that take a disease management approach to expensive healthcare problems. Spine is one such category that lends itself well to this approach. While the initial treatment of back and neck pain is not necessarily expensive, the cost of failed treatment becomes stratospheric to managed care, large employers and work comp carriers.
That is because failed back surgery patients end up in pain centers for perpetuity. This means endless doctor shopping for additional surgeries, injections, diagnostics, procedures, spinal cord stimulators, morphine pumps and ad infinitum.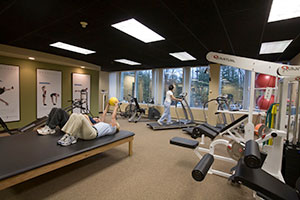 For the employer, a spine problem that was caused by on-the-job injury can mean expensive long-term liability for disability payments when the person cannot return to work. A spine center of excellence can control treatment costs and reduce long-term disability costs by taking a coordinated, multi-disciplinary approach to treating simple back and neck pain on the front end. By having WRITTEN clinical protocols that mandate a non-surgical approach (absent red flags), spine patients are given the opportunity to recover without aggressive surgery early within the first six weeks of care. This non-surgical orientation reduces failed back surgeries and complications arising from well-intentioned but unnecessary surgery.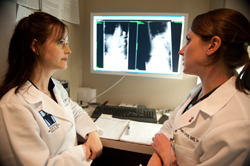 Research has shown that those surgeons who perform a high volume of specialized surgeries have the best outcomes and the lowest complication rate. Employers and insurance carriers are well aware of this research and are already steering complex health problems to centers of excellence in a variety of categories. In the field of spine, Prizm works with top-tier spine surgeons nationwide who perform more than 200 spine surgeries a year. Not surprisingly, these Centers of Excellence have outcomes that are desirable to referral sources.
The second challenge of a spine center is to manage the train wreck cases that are generated by other problem participants in the spine care market. In many cases, the best spine surgeons can be blamed for the failed back surgeries of other non-specialized surgeons, because these patients often end up in specialty centers, much like how cripples migrate to shrines in the hope of relief. If a spine surgeon is not careful, he might be perceived as "overly surgical" because of the incoming complex case mix. Prizm documents the severity of patients coming into a clinic so payors and referral sources understand that the spine center is inheriting existing problems from the dysfunctional spine marketplace.
But how does one begin developing a center of excellence? Over the past decade, Prizm has worked with dozens of group practices across the United States from Savannah to San Diego, from New Mexico to South Dakota, helping top-tier, fellowship-trained spine surgeons and physiatrists set up spine centers.

Bottom line—Prizm helps a spine physician shorten the time it takes to launch a spine center, reduce wasted costs and develop exactly the right type of facility that is needed. The spine center becomes successful faster, which prevents competitors in the marketplace from reacting until after the spine center has established itself as the market leader.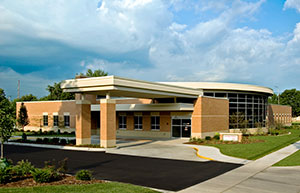 Prizm's role includes ALL PHASES OF SPINE CENTER DEVELOPMENT, including market research, finding the right building, lease negotiations, coordinating office finish out, recruiting physicians and therapists, managed care contracting, protocol implementation, and lastly launching the spine center successfully to referral sources with the RIGHT type of educational promotion that projects the clinic as a Center of Excellence. This promotion ranges from clinical outcome report cards all the way to educational advertising that builds a brand name directly with the consumer.
In short, Prizm has developed a formula that can enhance your likelihood of success with spine center development. We study the market in advance, and if it's not the appropriate market, or not the appropriate time, we advise the spine physician accordingly.
Why Prizm Development, Inc.?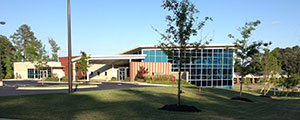 Prizm is the most experienced entity in the United States related to spine center development with more than 25 years in the spine niche. Prizm is headed up by Bob Reznik, MBA, who directed the development of the first and largest spine center in the United States — Texas Back Institute — for its first nine years back in 1986. He helped the spine center gain national visibility in national magazines including Fortune, Forbes, Ladies Home Journal, Womans Day, McCalls and national TV features by CBS, NBC and CNN.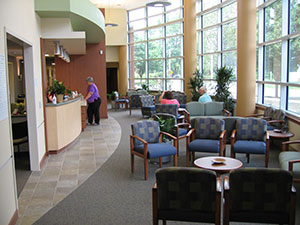 No other entity or consultant has even HALF the experience of Prizm in spine center development. Prizm has proven expertise in space plans that enable physiatrists, surgeons and spine therapists to work together; spine center finish out; hiring spine therapists; spine surgeon recruiting; staffing; training; therapy transcription systems; exercise libraries; patient education; case rate contracting; educational Internet site development; direct-to-consumer promotion; spine center ad campaigns; brochure development and clinical outcome tracking. In fact NO OTHER COMPANY has a successful clinical outcome or patient satisfaction system specialized in spine. Prizm spine centers have published clinical outcome report cards for more than 10 years.
Prizm has worked in 40 of the 50 United States with physician groups and hospitals that want to improve the way spine problems are treated. As the map below shows, Prizm has worked in major markets the size of Newark, New Jersey on the East Coast, to Los Angeles, California on West Coast and large cities like Dallas Fort Worth in between. Prizm also has extensive expertise in small secondary markets, rural and medium size markets like Augusta, Georgia; Savannah, Georgia; Champaign, Illinois; and Austin, Texas.
This knowledge about how managed care and consumers respond in large markets vs. smaller secondary markets is essential to enabling the spine center to grow and achieve superior reimbursement.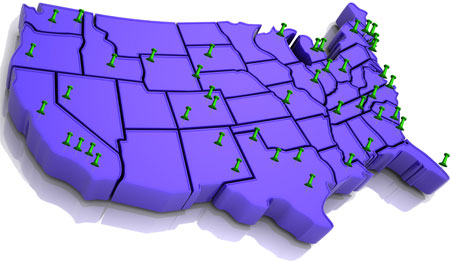 Prizm's unique model and philosophy has been widely copied in recent years. Prizm believes that spine needs to take a cardiologist/cardiovascular surgeon approach where a physical medicine physician (physiatrists) acts as cardiologist to the spine surgeon who acts as cardiovascular surgeon. Just as it makes no sense for a patient with hypertension to see a cardiovascular surgeon first, it makes no sense for a simple back pain patient to clutter the schedule of a spine surgeon initially.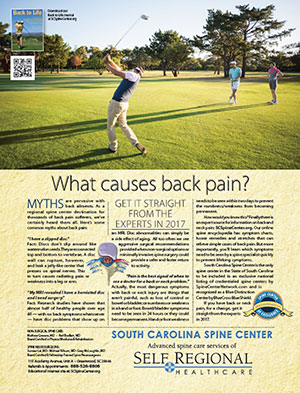 By having a physiatrist act as cardiologist, the spine patient is better served and better educated. Behavior is modified. Non-surgical alternatives are exhausted. Then, if and when the spine pathology warrants a visit with the spine surgeon, that resource is used quickly. The end result is a better match of patient to doctor. The surgeon's day is then spent with those pre-surgical patients who have already failed a non-surgical approach and now are ready for a surgical alternative. His surgical mix increases for the RIGHT reasons rather than by performing unnecessary surgeries on patients with simple back pain.
Consequently, Prizm develops its spine centers based on the philosophy of PM&R (physical medicine and rehabilitation) physicians, spine surgeons and spine-specialized therapists together under one roof. The founders of the clinics often realize passive ancillaries from the physical therapy, X-ray, injection suite and, in some cases, specialty hospital revenues.
It is important to note that Prizm doesn't build "schemes" that are simply built for economic gain. We don't get involved with those entities that are trying to scheme or scam the system. Prizm builds authentic spine centers that are based on true teams of spine experts working together to improve spine care for the patient. But, interestingly, just like any other high quality entity, be it Lexus or Mercedes, economic success is typically a byproduct of excellence.
How Prizm Development implements the spine center concept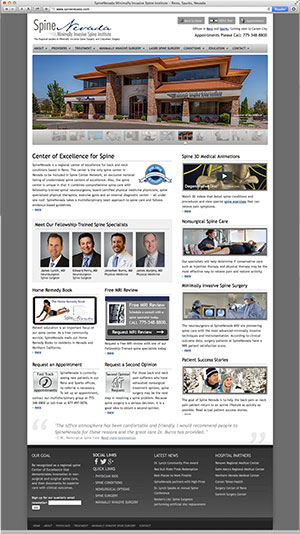 Understanding the best ways to communicate with referral sources and consumers is another aspect of Prizm's expertise that is not implemented well by others. Prizm, as an expert in brand development, knows the importance of matching the clinic's image with the clinical quality of the physicians in the clinic. Too often, Prizm has witnessed some groups try to convince educated consumers that they are the quality center in the market with promotion that looks amateurish and cheap.
Fact: Lexus does not produce cheap brochures or poorly designed cars.
Prizm centers, conversely, have triage systems that change the way patients move through the healthcare system.
Copying a successful product does not ensure success. For example, witness those who sell cheap copycat Rolexes. With spine center development, the devil is in the details. Calling oneself a spine center is merely pompous chest thumping when there are no quality data collection systems in place to document quality, return to function, return to work and patient satisfaction.
Do it yourself spine that does not work
Sometimes ortho/neuro groups try to simulate this model by having a physiatrist—much like how a football team brings in a placekicker. Unfortunately, merely having a physiatrist does NOT make a spine center. In these centers, there is often no change in triage. Patients continue to go to surgeons first, and then the physiatrist is relegated to manage the chronic pain waste heap generated by all the unnecessary surgeries.
What makes Prizm different?
Bob Reznik, MBA, President of Prizm Development, has more than 30 years of experience in healthcare development, with more than 25 of those years spent specifically in the niche of spine center development. No other development company in the United States has this track record of experience. While other companies focus on ways to exploit spine, our spine center models are a better way of caring for back and neck pain. By having a better spine product, your spine center will survive long term, rather than become a local pariah.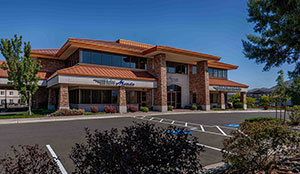 Prizm Development, Inc., is an award-winning development company that works with physician groups and hospital systems that are interested in creating centers of excellence. Prizm Development has helped physician groups and hospitals improve the way care is provided, and has improved the awareness for services among the local target audiences, including managed care companies, large employers, workers compensation referral sources and consumers. Prizm works with physician groups and hospitals to accomplish the following:
determine if the center of excellence will fill a need in the local market
determine how competitors are perceived by referral sources
develop win-win contractual alliances with managed care organizations and large employers by creating innovative case rates that package physician, diagnostic and facilities fees into surgical and non-surgical global case rates
develop database software systems to enable groups to download charge and ICD-9 data into a PC environment for quicker analysis of global rates
develop database marketing systems that automate communication with large groups of referral sources, existing patients and desirable prospects
use Prizm's proprietary binary-path clinical protocols that streamline care, reduce treatment variation and enable groups to price themselves for spine services under predictable prices for episodes of care
promote the center as a regional referral center with communications that reach consumers, employer referral sources, managed care referral sources and physician referral sources
Bob Reznik, President of Prizm Development, holds a Master's degree in business administration that is specialized in healthcare and quality management. Throughout a career that includes 30 years in healthcare, he worked with the second largest hospital company in the United States, one of the busiest trauma referral centers in the nation, and helped build a group of three doctors into the nation's largest spine specialty clinic, Texas Back Institute. Over the years, the center has been featured by NBC's Today Show, CBS This Morning, USA Today, Fortune, Forbes, Good Housekeeping and Better Homes.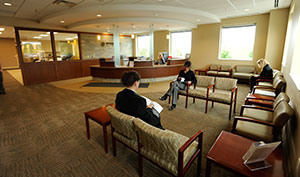 For the past 16 years, Prizm has developed spine centers of excellence across the United States. The spine physicians who come to Prizm, end up creating a better spine product. They create a better way of caring for back and neck pain, and at the same time increase their strategic position in the healthcare marketplace, and are positioned to thrive under healthcare reform, with a better spine center product.
Because many spine centers are parented by large orthopedic groups, and neurological groups, Prizm has also helped these groups create joint replacement centers and neuroscience centers as well. Prizm also has developed function-oriented pain management programs that treat and manage care for the chronic pain patient.
Prizm provides space planning, finish-out guidance and physician recruitment, then promotes the new center with informative ads, marketing communications and appealing Web sites that educate consumers on how to lower the risk of a health problem or how to apply home remedies safely. These educated consumers then pull themselves toward the high quality centers.
At the start of a project, Prizm creates a strategic timeline that outlines the sequence of activities over the coming year. In most cases, Prizm is involved with a specific client for 12-18 months. At this point, we help the center become self-sufficient.
Disclaimer:
The pictures displayed in this website are images of physicians, patients and employees who have consented to have their pictures in this website. If you are viewing in Internet Explorer 8 or older you may need to update your browser.